Your questions and comments would be appreciated. Contact us at Webmaster@flamingrose.org.
---
In the December issue of the Flaming Rose Journal, We consider the Human Destruction and Desecration of the Earth and it's Catastrophic Effect upon all Life We seek Ways to save and preserve Life We seek to restore the Total Value and Sacredness of Life We seek to transform Life Consciousness and create a Whole New Sacred World
---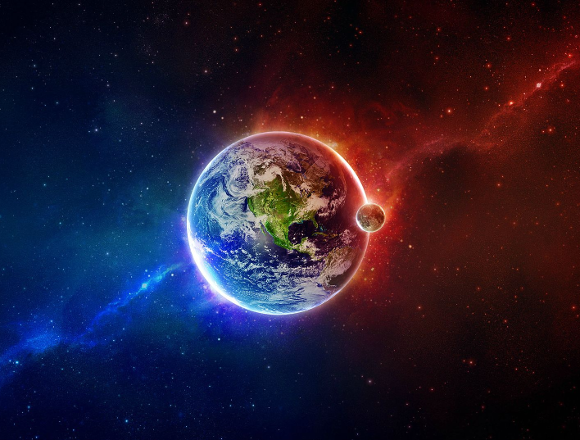 Every Space is Sacred Every Place is Sacred in a Whole New Sacred World
---
This month we have 14 songs from the album,
"A Whole New Sacred World"
by Joe Kirkwood.
A Whole New Sacred World
,
Returning to the Sacred Spirit of Life
,
Returning Home to the Sacred
,
The Sacred Circle Shall Turn Around
,
For the Children of Future Generations
,
The Sacred Life Sustainers
,
Sustaining the Way of the Sacred
,
Life's Holy Sacred Way
,
A New Created World
,
One Totally Related World
,
Save the People Save the Children
,
Living in Total Harmony with Life
,
Total Life Balance and Harmony
,
Total Unconditional Love
A Whole New Sacred World
Now, We remember the Sacred Sun We remember the Old Sacred World we once lived in Now, We remember the Sacred Sun We remember and begin our Life again in a Whole New Sacred World a Whole New Sacred World Now, We remember the Sacred Earth We remember the Old Sacred World we once lived in Now, We remember the Sacred Earth We remember and begin our Life again in a Whole New Sacred World a Whole New Sacred World Now, We remember the Sacred Tree We remember the Old Sacred World we once lived in Now, We remember the Sacred Tree We remember and begin our Life again in a Whole New Sacred World a Whole New Sacred World Now, We remember the Sacred River We remember the Old Sacred World we once lived in Now, We remember the Sacred River We remember and begin our Life again in a Whole New Sacred World a Whole New Sacred World Now, We remember the Sacred Wind We remember the Old Sacred World we once lived in Now, We remember the Sacred Wind We remember and begin our Life again in a Whole New Sacred World a Whole New Sacred World Now, We remember the Sacred Fire We remember the Old Sacred World we once lived in Now, We remember the Sacred Fire We remember and begin our Life again in a Whole New Sacred World a Whole New Sacred World Now, We remember the Sacred Mountain We remember the Old Sacred World we once lived in Now, We remember the Sacred Mountain We remember and begin our Life again in a Whole New Sacred World a Whole New Sacred World Now, We remember the Sacred Dwelling We remember the Old Sacred World we once lived in Now, We remember the Sacred Dwelling We remember and begin our Life again in a Whole New Sacred World a Whole New Sacred World Now, We remember the Sacred Heart We remember the Old Sacred World we once lived in Now, We remember the Sacred Heart We remember and begin our Life again in a Whole New Sacred World a Whole New Sacred World Now, We remember the Sacred Knowlege We remember the Old Sacred World we once lived in Now, We remember the Sacred Knowlege We remember and begin our Life again in a Whole New Sacred World a Whole New Sacred World Now, We remember the Sacred Stars We remember the Old Sacred World we once lived in Now, We remember the Sacred Stars We remember and begin our Life again in a Whole New Sacred World a Whole New Sacred World Now, We remember the Sacred Spirit We remember the Old Sacred World we once lived in Now, We remember the Sacred Spirit We remember and begin our Life again in a Whole New Sacred World a Whole New Sacred World Restoring our Sacred Legacy Fulfilling our Sacred Destiny in a Whole New Sacred World a Whole New Sacred World a Whole New Sacred World a Whole New Sacred World

Returning to the Sacred Spirit of Life
We're returning to the Sacred Sun We're returning to the Sacred Source of Life We're returning to the Sacred Sun We're returning to the Sacred Spirit of Life We're returning to the Sacred Source of Life We're returning to the Sacred Spirit of Life We're returning to the Sacred Earth We're returning to the Sacred Source of Life We're returning to the Sacred Earth We're returning to the Sacred Spirit of Life We're returning to the Sacred Source of Life We're returning to the Sacred Spirit of Life We're returning to the Sacred River We're returning to the Sacred Source of Life We're returning to the Sacred River We're returning to the Sacred Spirit of Life We're returning to the Sacred Source of Life We're returning to the Sacred Spirit of Life We're returning to the Sacred Wind We're returning to the Sacred Source of Life We're returning to the Sacred Wind We're returning to the Sacred Spirit of Life We're returning to the Sacred Source of Life We're returning to the Sacred Spirit of Life We're returning to the Sacred Fire We're returning to the Sacred Source of Life We're returning to the Sacred Fire We're returning to the Sacred Spirit of Life We're returning to the Sacred Source of Life We're returning to the Sacred Spirit of Life We're returning to the Sacred Mountain We're returning to the Sacred Source of Life We're returning to the Sacred Mountain We're returning to the Sacred Spirit of Life We're returning to the Sacred Source of Life We're returning to the Sacred Spirit of Life We're returning to the Sacred Heart We're returning to the Sacred Source of Life We're returning to the Sacred Heart We're returning to the Sacred Spirit of Life We're returning to the Sacred Source of Life We're returning to the Sacred Spirit of Life We're returning to the Sacred Creation We're returning to the Sacred Source of Life We're returning to the Sacred Creation We're returning to the Sacred Spirit of Life We're returning to the Sacred Source of Life We're returning to the Sacred Spirit of Life Returning to the Sacred Spirit of Life Returning to the Sacred Spirit of Life Returning to the Sacred Spirit of Life Returning to the Sacred Spirit of Life

Returning Home to the Sacred
We're returning to the Sacred Sun We're returning to the Sacred Light of Life We're returning to the Sacred Sun We're returning to the Sacred Radiance of Life We're returning Home to the Sacred We're returning Home to the Sacred We're returning to the Sacred Earth We're returning to the Sacred Seed of Life We're returning to the Sacred Earth We're returning to the Sacred Tree of Life We're returning Home to the Sacred We're returning Home to the Sacred We're returning to the Sacred River We're returning to the Sacred Water of Life We're returning to the Sacred River We're returning to the Sacred Stream of Life We're returning Home to the Sacred We're returning Home to the Sacred We're returning to the Sacred Fire We're returning to the Sacred Spark of Life We're returning to the Sacred Fire We're returning to the Sacred Flame of Life We're returning Home to the Sacred We're returning Home to the Sacred We're returning to the Sacred Mountain We're returning to the Sacred Substance of Life We're returning to the Sacred Mountain We're returning to the Sacred Form of Life We're returning Home to the Sacred We're returning Home to the Sacred We're returning to the Sacred Heart We're returning to the Sacred Love of Life We're returning to the Sacred Heart We're returning to the Sacred Care of Life We're returning Home to the Sacred We're returning Home to the Sacred We're returning to the Sacred Word We're returning to the Sacred Knowlege of Life We're returning to the Sacred Word We're returning to the Sacred Wisdom of Life We're returning Home to the Sacred We're returning Home to the Sacred We're returning to the Sacred Family We're returning to the Sacred Relations of Life We're returning to the Sacred Family We're returning to the Sacred Generations of Life We're returning Home to the Sacred We're returning Home to the Sacred We're returning to the Sacred Stars We're returning to the Sacred Constellations of Life We're returning to the Sacred Stars We're returning to the Sacred Universe of Life We're returning Home to the Sacred We're returning Home to the Sacred We returning to the Sacred Spirit We're returning to the Sacred Source of Life We're returning to the Sacred Spirit We're returning to the Sacred Force of Life We're returning Home to the Sacred We're returning Home to the Sacred Returning Home to the Sacred Returning Home to the Sacred Returning Home to the Sacred Returning Home to the Sacred

The Sacred Circle Shall Turn Around
We shall return to the Sacred Place of our Birth We shall return to Holy Sacred Ground We shall preserve the Sacred Seed of Life the Sacred Circle shall Turn Around Turn Around Turn Around Turn Around Turn Around We shall return to our Sacred Family Home We shall return to Holy Sacred Ground We shall nurture the Sacred Tree of Life the Sacred Circle shall Turn Around Turn Around Turn Around Turn Around Turn Around We shall return to our Sacred Ancestral Ways We shall return to Holy Sacred Ground We shall restore the Sacred Relations of Life the Sacred Circle shall Turn Around Turn Around Turn Around Turn Around Turn Around We shall return to the Sacred Living Source We shall return to Holy Sacred Ground We shall resurrect the Sacred Spirit of Life the Sacred Circle shall Turn Around Turn Around Turn Around Turn Around Turn Around We shall return to the Sacred Center of the World We shall return to Holy Sacred Ground We shall honor the Whole Sacred Creation of Life the Sacred Circle shall Turn Around Turn Around Turn Around Turn Around Turn Around the Sacred Circle shall Turn Around the Sacred Circle shall Turn Around the Sacred Circle shall Turn Around the Sacred Circle shall Turn Around

For the Children of Future Generations
through Love We save the Sacred Light of Life for the Children through Love We save the Sacred Radiance of Life for the Children and Love is our Sacred Life Salvation for the Children of Future Generations for the Children of Future Generations through Love We save the Sacred Seed of Life for the Children through Love We save the Sacred Tree of Life for the Children and Love is our Sacred Life Salvation for the Children of Future Generations for the Children of Future Generations through Love We save the Sacred Beauty of Life for the Children through Love We save the Sacred Bloom of Life for the Children and Love is our Sacred Life Salvation for the Children of Future Generations for the Children of Future Generations through Love We save the Sacred Water of Life for the Children through Love We save the Sacred River of Life for the Children and Love is our Sacred Life Salvation for the Children of Future Generations for the Children of Future Generations through Love We save the Sacred Air of Life for the Children through Love We save the Sacred Breath of Life for the Children and Love is our Sacred Life Salvation for the Children of Future Generations for the Children of Future Generations through Love We save the Sacred Fire of Life for the Children through Love We save the Sacred Flame of Life for the Children and Love is our Sacred Life Salvation for the Children of Future Generations for the Children of Future Generations through Love We save the Sacred Knowlege of Life for the Children through Love We save the Sacred Wisdom of Life for the Children and Love is our Sacred Life Salvation for the Children of Future Generations for the Children of Future Generations through Love We save the Sacred Value of Life for the Children through Love We save the Sacred Purpose of Life for the Children and Love is our Sacred Life Salvation for the Children of the Future Generations for the Children of the Future Generations through Love We save the Sacred Relations of Life for the Children through Love We save the Sacred Harmony of Life for the Children and Love is our Sacred Life Salvation for the Children of Future Generations for the Children of Future Generations through Love We save the Whole Sacred Spirit of Life for the Children through Love We save the Whole Sacred World of Life for the Children and Love is our Sacred Life Salvation for the Children of Future Generations for the Children of Future Generations for the Children of Future Generations for the Children of Future Generations

The Sacred Life Sustainers
We are the Sustainers We sustain the Sacred Light of Life We are the Sustainers We sustain the Sacred Radiance of Life in a Whole Sacred World We are the Sacred Life Sustainers We are the Sacred Life Sustainers We are the Sustainers We sustain the Sacred Seed of Life We are the Sustainers We sustain the Sacred Tree of Life in a Whole Sacred World We are the Sacred Life Sustainers We are the Sacred Life Sustainers We are the Sustainers We sustain the Sacred Beings of Life We are the Sustainers We sustain the Sacred Creatures of Life in a Whole Sacred World We are the Sacred Life Sustainers We are the Sacred Life Susatiners We are the Sustainers We sustain the Sacred Water of Life We are the Sustainers We sustain the Sacred River of Life in a Whole Sacred World We are the Sacred Life Sustainers We are the Sacred Life Sustainers We are the Sustainers We sustain the Sacred Air of Life We are the Sustainers We sustain the Sacred Breath of Life in a Whole Sacred World We are the Sacred Life Sustainers We are the Sacred Life Sustainers We are the Sustainers We sustain the Sacred Fire of Life We are the Sustainers We sustain the Sacred Flame of Life in a Whole Sacred World We are the Sacred Life Sustainers We are the Sacred Life Sustainers We are the Sustainers We sustain the Sacred Heart of Life We are the Sustainers We sustain the Sacred Love of Life in a Whole Sacred World We are the Sacred Life Sustainers We are the Sacred Life Sustainers We are the Sustainers We sustain the Sacred Consciousness of Life We are the Sustainers We sustain the Sacred Conception of Life in a Whole Sacred World We are the Sacred Life Sustainers We are the Sacred Life Sustainers We are the Sustainers We sustain the Sacred Knowlege of Life We are the Sustainers We sustain the Sacred Wisdom of Life in a Whole Sacred World We are the Sacred Life Sustainers We are the Sacred Life Sustainers We are the Sustainers We sustain the Sacred Music of Life We are the Sustainers We sustain the Sacred Songs of Life in a Whole Sacred World We are the Sacred Life Sustainers We are the Sacred Life Sustainers We are the Sustainers We sustain the Sacred Value of Life We are the Sustainers We sustain the Sacred Purpose of Life in a Whole Sacred World We are the Sacred Life Sustainers We are the Sacred Life Sustainers We are the Sustainers We sustain the Sacred Dreams of Life We are the Sustainers We sustain the Sacred Mystery of Life in a Whole Sacred World We are the Sacred Life Sustainers We are the Sacred Life Sustainers We are the Sustainers We sustain the Sacred Relations of Life We are the Sustainers We sustain the Sacred Harmony of Life in a Whole Sacred World We are the Sacred Life Sustainers We are the Sacred Life Sustainers We are the Sustainers We sustain the Sacred Inspiration of Life We are the Sustainers We sustain the Sacred Joy of Life in a Whole Sacred World We are the Sacred Life Sustainers We are the Sacred Life Sustainers We are the Sustainers We sustain the Sacred Stars of Life We are the Sustainers We sustain the Sacred Universe of Life in a Whole Sacred World We are the Sacred Life Sustainers We are the Sacred Life Sustainers We are the Sustainers We sustain the Whole Sacred Creation of Life We are the Sustainers We sustain the Whole Sacred Spirit of Life in a Whole Sacred World We are the Sacred Life Sustainers We are the Sacred Life Sustainers the Sacred Life Sustainers the Sacred Life Sustainers the Sacred Life Sustainers

Sustaining the Way of the Sacred
We sustain the Way of the Sacred We sustain the Sacred Light of Life We sustain the Way of the Sacred We sustain the Sacred Radiance of Life We live in a Sacred Way We live in a Sacred Way We sustain the Way of the Sacred We sustain the Sacred Seed of Life We sustain the Way of the Sacred We sustain the Sacred Tree of Life We live in a Sacred Way We live in a Sacred Way We sustain the Way of the Sacred We sustain the Sacred Bloom of Life We sustain the Way of the Sacred We sustain the Sacred Beauty of Life We live in a Sacred Way We live in a Sacred Way We sustain the Way of the Sacred We sustain the Sacred Stream of Life We sustain the Way of the Sacred We sustain the Sacred Water of Life We live in a Sacred Way We live in a Sacred Way We sustain the Way of the Sacred We sustain the Sacred Air of Life We sustain the Way of the Sacred We sustain the Sacred Breath of Life We live in a Sacred Way We live in a Sacred Way We sustain the Way of the Sacred We sustain the Sacred Fire of Life We sustain the Way of the Sacred We sustain the Sacred Flame of Life We live in a Sacred Way We live in a Sacred Way We sustain the Way of the Sacred We sustain the Sacred Heart of Life We sustain the Way of the Sacred We sustain the Sacred Love of Life We live in a Sacred Way We live in a Sacred Way We sustain the Way of the Sacred We sustain the Sacred Consciousness of Life We sustain the Way of the Sacred We sustain the Sacred Perception of Life We live in a Sacred Way We live in a Sacred Way We sustain the Way of the Sacred We sustain the Sacred Purpose of Life We sustain the Way of the Sacred We sustain the Sacred Value of Life We live in a Sacred Way We live in a Sacred Way We sustain the Way of the Sacred We sustain the Sacred Relation of Life We sustain the Way of the Sacred We sustain the Sacred Harmony of Life We live in a Sacred Way We live in a Sacred Way We sustain the Way of the Sacred We sustain the Sacred Stars of Life We sustain the Way of the Sacred We sustain the Sacred Universe of Life We live in a Sacred Way We live in a Sacred Way We sustain the Way of the Sacred We sustain the Whole Sacred Spirit of Life We sustain the Way of the Sacred We sustain the Whole Sacred Source of Life We live in a Sacred Way We live in a Sacred Way Sustaining the Way of the Sacred Sustaining the Way of the Sacred Sustaining the Way of the Sacred Sustaining the Way of the Sacred

Life's Holy Sacred Way
We shall create a Sacred Sanctuary that holds the Sacred Light of Life We shall create a Sacred Sanctuary that holds the Sacred Radiance of Life and There We shall restore Life's Holy Sacred Way There We shall renew Life's Holy Sacred Way We shall create a Sacred Sanctuary that holds the Sacred Beauty of Life We shall create a Sacred Sanctuary that holds the Sacred Bloom of Life and There We shall restore Life's Holy Sacred Way There We shall renew Life's Holy Sacred Way We shall create a Sacred Sanctuary that holds the Sacred Love of Life We shall create a Sacred Sanctuary that holds the Sacred Care of Life and There We shall restore Life's Holy Sacred Way There We shall renew Life's Holy Sacred Way We shall create a Sacred Sanctuary that holds the Sacred Consciousness of Life We shall create a Sacred Sanctuary that holds the Sacred Awareness of Life and There We shall restore Life's Holy Sacred Way There We shall renew Life's Holy Sacred Way We shall create a Sacred Sanctuary that holds the Sacred Harmony of Life We shall create a Sacred Sanctuary that holds the Sacred Peace of Life and There We shall restore Life's Holy Sacred Way There We shall renew Life's Holy Sacred Way We shall create a Sacred Sanctuary that holds the Sacred Joy of Life We shall create a Sacred Sanctuary that holds the Sacred Exhilaration of Life and There We shall restore Life's Holy Sacred Way There We shall renew Life's Holy Sacred Way We shall create a Sacred Sanctuary that holds the Sacred Spirit of Life We shall create a Sacred Sanctuary that holds the Sacred Source of Life and There We shall restore Life's Holy Sacred Way There We shall renew Life's Holy Sacred Way Life's Holy Sacred Way Life's Holy Sacred Way Life's Holy Sacred Way Life's Holy Sacred Way

A New Created World
We'll create a Place of Joy and start Life again We'll create a Place of Joy and We shall Live in a New Created World a New Created World We'll create a Place of Beauty and start Life again We'll create a Place of Beauty and We shall Live in a New Created World a New Created World We'll create a Place of Love and start Life again We'll create a Place of Love and We shall Live in a New Created World a New Created World We'll create a Place of Peace and start Life again We'll create a place of Peace and We shall Life in a New Created World a New Created World We'll create a Place of Spirit and start Life again We'll create a Place of Spirit and We shall Live in a New Created World a New Created World fulfilled in Joy fulfilled in Beauty fulfilled in Love fulfilled in Peace fulfilled in Spirit a New Created World a New Created World a New Created World a New Created World

One Totally Related World
We are All Related through the Life of Everlasting Creation We are All Related through the Life of Past Generations We are the Whole and the Part We are the Soul and the Heart of One Totally Related World One Totally Related World We are All Related through the Love of Everlasting Creation We are All Related through the Love of Past Generations We are the Whole and the Part We are the Soul and the Heart of One Totally Related World One Totally Related World We are All Related through the Consciousness of Everlasting Creation We are All Related through the Consciousness of Past Generations We are the Whole and the Part We are the Soul and the Heart of One Totally Related World One Totally Related World We are All Related through the Spirit of Everlasting Creation We are All Related through the Spirit of Past Generations We are the Whole and the Part We are the Soul and the Heart of One Totally Related World One Totally Related World Encompassing Every Country and Place Encompassing Every Person and Race One Totally Related World One Totally Related World One Totally Related World One Totally Related World

Save the People Save the Children
Save the People Save the Children Save the Soil of Life Save the People Save the Children Save the Seed of Life We are responsible Now for the Life to Come We are responsible Now for the World to Come Save the People Save the Children Save the Flower of Life Save the People Save the Children Save the Tree of Life We are responsible Now for the Life to Come We are responsible Now for the World to Come Save the People Save the Children Save the Water of Life Save the People Save the Childen Save the River of Life We are responsible Now for the Life to Come We are responsible Now for the World to Come Save the People Save the Children Save the Air of Life Save the People Save the Children Save the Breath of Life We are responsible Now for the Life to Come We are responsible Now for the World to Come Save the People Save the Children Save the Family of Life Save the People Save the Children Save the Community of Life We are responsible Now for the Life to Come We are responsible Now for the World to Come Save the People Save the Children Save the Ideals of Life Save the People Save the Children Save the Virtues of Life We are responsible Now for the Life to Come We are responsible Now for the World to Come Save the People Save the Children Save the Sacred Knowlege of Life Save the People Save the Children Save the Sacred Wisdom of Life We are responsible Now for the Life to Come We are responsible Now for the World to Come Save the People Save the Children Save the Whole Spirit of Life Save the People Save the Children Save the Whole Creation of Life We are responsible Now for the Life to Come We are responsible Now for the World to Come Save the People Save the Children Save the People Save the Children Save the People Save the Children Save the People Save the Children

Living in Total Harmony with Life
We shall keep our People Alive We shall sustain our Relation to the Sun and the Light of Life We shall keep our People Alive We shall sustain our Relation to the Sun and the Radiance of Life Living in Total Harmony with Life Living in Total Harmony with Life We shall keep our People Alive We shall sustain our Relation to the Earth and the Seed of Life We shall keep our People Alive We shall sustain our Relation to the Earth and the Tree of Life Living in Total Harmony with Life Living in Total Harmony with Life We shall keep our People Alive We shall sustain our Relation to the Flower and the Beauty of Life We shall keep our People Alive We shall sustain our Relation to the Flower and the Bloom of Life Living in Total Harmony with Life Living in Total Harmony with Life We shall keep our People Alive We shall sustain our Relation to the Animals and the Web of Life We shall keep our People Alive We shall sustain our Relation to the Animals and the Interbeing of Life Living in Total Harmony with Life Living in Total Harmony with Life We shall keep our People Alive We shall sustain our Relation to the Water and the River of Life We shall keep our People Alive We shall sustain our Relation to the Water and the Stream of Life Living in Total Harmony with Life Living in Total Harmony with Life We shall keep our People Alive We shall sustain our Relation to the Air and the Atmosphere of Life We shall keep our People Alive We shall sustain our Relation to the Air and the Breath of Life Living in Total Harmony with Life Living in Total Harmony with Life We shall keep our People Alive We shall sustain our Relation to the Heart and the Love of Life We shall keep our People Alive We shall sustain our Relation to the Heart and the Care of Life Living in Total Harmony with Life Living in Total Harmony with Life We shall keep our People Alive We shall sustain our Relation to the Children and the Future Generations of Life We shall keep our People Alive We shall sustain our Relation to the Children and the Future Creation of Life Living in Total Harmony with Life Living in Total Harmony with Life We shall keep our People Alive We shall sustain our Relation to the Stars and the Whole Universe of Life We shall keep our People Alive We shall sustain our Relation to the Stars and the Whole Cosmos of Life Living in Total Harmony with Life Living in Total Harmony with Life We shall keep our People Alive We shall sustain our Relation to the Spirit and the Eternal Source of Life We shall keep our People Alive We shall sustain our Relation to the Spirit and the Eternal Force of Life Living in Total Harmony with Life Living in Total Harmony with Life Sustaining our Total Relation to Life Sustaining our Total Relation to Life Living in Total Harmony with Life Living in Total Harmony with Life Living in Total Harmony with Life Living in Total Harmony with Life

Total Life Balance and Harmony
We share now our Awareness of One Whole Living World We share now our Awareness of Every Living Thing We are the Caretakers and Sustainers of All Life on Earth We maintain Total Life Balance and Harmony Total Life Balance and Harmony Total Life Balance and Harmony We share now our Relation to One Whole Living World We share now our Relation to Every Living Thing We are the Caretakers and Sustainers of All Life on Earth We maintain Total Life Balance and Harmony Total Life Balance and Harmony Total Life Balance and Harmony We share now our Love for One Whole Living World We share now our Love for Every Living Thing We are the Caretakers and Sustainers of All Life on Earth We maintain Total Life Balance and Harmony Total Life Balance and Harmony Total Life Balance and Harmony We share now our Commitment to One Whole Living World We share now our Commitment to Every Living Thing We are the Caretakers and Sustainers of All Life on Earth We maintain Total Life Balance and Harmony Total Life Balance and Harmony Total Life Balance and Harmony We share now our Future Vision of One Whole Living World We share now our Future Vision of Every Living Thing We are the Caretakers and Sustainers of All Life on Earth We maintain Total Life Balance and Harmony Total Life Balance and Harmony Total Life Balance and Harmony Enfolding One Whole Living World Enfolding Every Living Thing Total Life Balance and Harmony Total Life Balance and Harmony Total Life Balance and Harmony Total Life Balance and Harmony

Total Unconditional Love
We are coming Together Now as the Many and the One We are joining People from all over the World through Unconditional Love Total Unconditional Love Total Unconditional Love We are coming Together Now as the Many and the One We are relating our Lives to the Whole Living Earth through Unconditional Love Total Unconditional Love Total Unconditional Love We are coming Together Now as the Many and the One We are opening our Hearts to Every Living Soul through Unconditional Love Total Unconditional Love Total Unconditional Love We are coming Together Now as the Many and the One We are evolving our Consciousness in Harmony and Peace through Unconditional Love Total Unconditional Love Total Unconditional Love We are coming Together Now as the Many and the One We are sustaining the Lives of Future Generations through Unconditional Love Total Unconditional Love Total Unconditional Love We are coming together Now as the Many and the One We are fulfilling the Creation of the Living Spirit through Unconditional Love Total Unconditional Love Total Unconditional Love Relating the Whole Living World Sustaining the Whole Living World through Unconditional Love Total Unconditional Love Total Unconditional Love Total Unconditional Love Total Unconditional Love